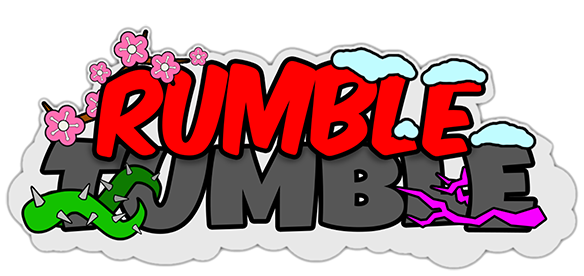 Rumble Tumble
A downloadable game for Windows
Rumble Tumble
Rumble Tumble is a 2.5D multiplayer one-shot brawler. It focuses on the challenge players will receive by playing against their friends. Players will select one of four unique rumblers and fight their friends in four different arenas, each with a unique hazard and challenge. Players will be able to hone their ability to play the game and learn tactics that will give them an edge over their friends. Rumble Tumble focuses more on individual player skill rather than earning advantages over others.
Core Studios
Core Studios is a six student team comprised of two programmers and four artists. Core Studios has been working together on a yearlong project for
Niagara College's
Game Development program.
Dillion Richie - Programmer
Joseph Boyd - Programmer
Chris Sinclair - 3D Environment Artist
Jeremy Hager - 3D Environment Artist
Andrew VonEuw - 3D Character Artist
Juan Ramirez - 3D Character Artist
Requirements
2 - 4 Players
2 - 4 Xbox 360 Controllers